Derek Johnson – RMT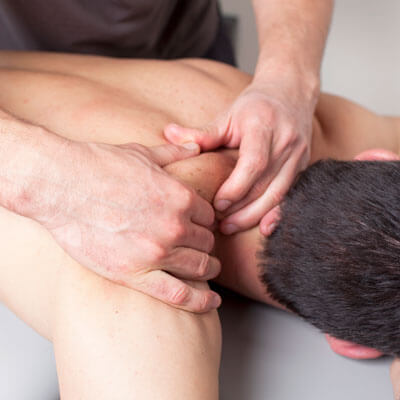 An Ottawa native, I received my training at the International Academy. After graduating in June of 1999, I began my practice of massage therapy at the Manotick Chiropractic Centre. It was there that I first met Dr. Jackie Rogers and when she moved her practice to Barrhaven in 2005, I chose to move with her.
I was also recruited by the University of Ottawa Health Services to provide massage therapy to the residents of the Perley Rideau Veterans Health Centre. This is an incredibly rewarding experience that I continue to this day.
I enjoy working on everything from sports-related injuries to chronic muscular problems. My technique is primarily that of Swedish massage however, I also focus on prevention by providing education as well as home-based stretches and recommendations.
I am happy to be associated with Dr. Rogers and the entire team of dedicated healthcare professionals at the Greenbank Chiropractic Centre and I look forward to serving the clientele for years to come.